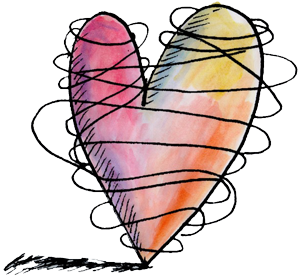 What is Micro Macramé?
Most people associate macramé with the good old pot hangers that were so popular in the '70's. In essence it is much the same concept simply a lot smaller, and often, more detailed. Micro-macramé is a craft which involves knotting cord or string (ranging from 0.3mm to about 2mm) together to create different patterns and intricate designs. A variety of techniques and "knot types" are used, and there is no requirement for adhesives for the most part. Many materials can be incorporated into the design to give each piece a personal and unique character. This results in delicate and much smaller creations that are intended more to be accessories rather than home decorations.
Some of the materials that can be used are:

S-Lon cord, Wax cord, Hemp, Silk, Chinese waxed cord.
Any gemstone cabochon, beads and other objects can be used as a base or for decoration with or without hole.
Findings are an essential part of micro macrame and high end findings such as sterling silver or gold can heighten the value of your creations.
Seed beads such as Miyuki or Toho beads are a great addition and bring a touch of colour and fine detail to your work
There are many more materials that can be used, and each individual gemstone or object incorporated into into the design makes the resulting work unique. Each new piece of jewelry is something to look forward to, as the design and end result is going to be different from its predecessor.
Macramé is a wonderful craft that allows the creation of unique and beautiful pieces of jewellery. I have several tutorials and video classes currently available which can appeal to crafters of all skill levels. New designs, classes and tutorials are added regularly, so don't forget to check back once in a while! If you would like to receive my newsletter, sign up with Imbali Crafts here or on my Facebook page to get updates on new tutorials and/or products.
Abbreviations
Here is a short list of the terms and abbreviations I use to explain knots and methods in my tutorials and classes
HH Half Hitch
LHK Larks Head Knot
LHH Left Half Hitch
LHK Larks Head Knot
OHK Overhand Knot
RHH Right Half Hitch
RLHK Revers Larks Head Knot
SPK Spiral Knot
SQK Square Knot
Column
: A succession of knots. eg. a half hitch column (HHC) All knot columns have to have at least 1 core cord.
Core cord
: It is essentially the same as your holding cord. These are the cords used as the 'core' to tie spiral knots (SPK's) or square knots (SQK's) for instance.
Working cord
: This is is the cord that you are knotting WITH
Tip
: is is something that has made it easier for me to remember whether I am knotting a left or a right hand version of a knot:
When holding your holding cord with the left and knotting with your right, it is a RIGHT HAND KNOT
When holding your holding cord with your right and knotting with your left it is a LEFT HAND KNOT
I offer a variety of patterns and tutorials which are either free tutorial videos, basic knotting techniques or basic and advance macrame PDF tutorials so have a look in my
tutorial section
for more