This cord originates in Peru. Linhasita was the second cord I tried for my macrame projects. It is a very versatile and durable cord that sits somewhere in between C-lon cord and Thai wax cord in terms of ease of use and looks. It does not have the beautiful sheen that C-lon cord provides, but it certainly produces some stunning looking pieces as the knots tied with this cord are very even. The cord itself feels a little sticky due to its wax content, but is quite workable. It is perfect for any marame project. It is not as readily available as C-lon cord or Chinese wax cord, but there are some reliable sources that will supply you with this cord. Its 1mm thickness means that any seed beads smaller than 8/0 (3mm) are not threadable. All in all this is a great cord for beginners and advanced macrame artists alike, and I would recommend this cord.
Pros:
Projects made with Linhasita are very durable and can even become wet without losing shape or colour.
The cord is very evenly made and produces stunning results accordingly.
Linhasita cords come in many different colours. There is a good selection available which will allow for great colour variety in your projects.
Spools are 180m/195 yards and offer good value for money.
It is UV and mildew resistant
No adhesives are required to finish off your projects due to the cords wax content
Cons:
Although I like the look of Linhasita it does not offer the smooth and completely even look of unbraided wax cords.
It is a little sticky which makes it somewhat harder to undo bad knots. Kumihimo projects still work with this cord but it can get a little frustrating when longer cords tangle.
Dirt will easily stick to this cord if care is not taken to keep the ends away from the floor or dusty surfaces while knotting
Specifications: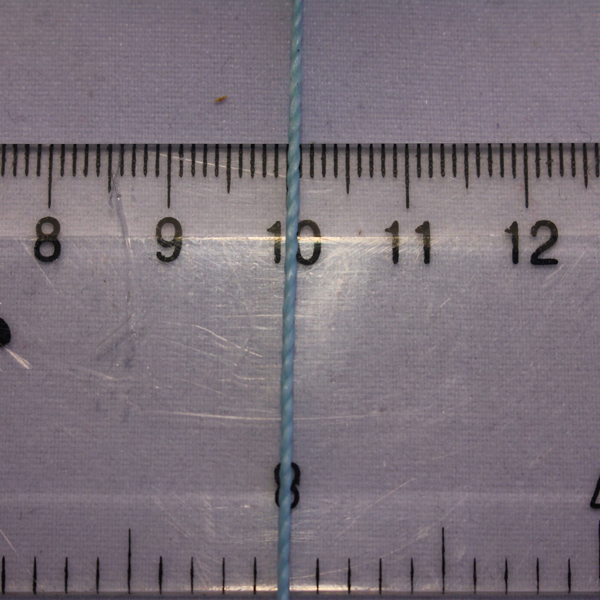 Linhasita:
thickness: 1 mm
bobbin/spool size: 180m/195yards cones
type of cord: 100% waxed polyester cord
threadable seed bead sizes: 6/0 (4 mm) is the smallest that can be double threaded. 8/0 will fit with just 1 cord
price: currently ranges from £10 to £15 per cone
Places you can buy Linhasita cord from:
www.linhasita.com (wholesale only)
http://www.peruincamarket.com
Sites like Ebay & Etsy also have a good selection for this type of cord.
Some of my projects made with Linhasita: