Prometheus white bronze experiment
So I ave recently bought some Prometheus white bronze and thought I would give this a try because it looks like a nice alternative to fine silver. Excited I made a few pieces and got them ready for the kiln. I love playing with the the different textures and especially enjoy making 3D shapes and hollow forms.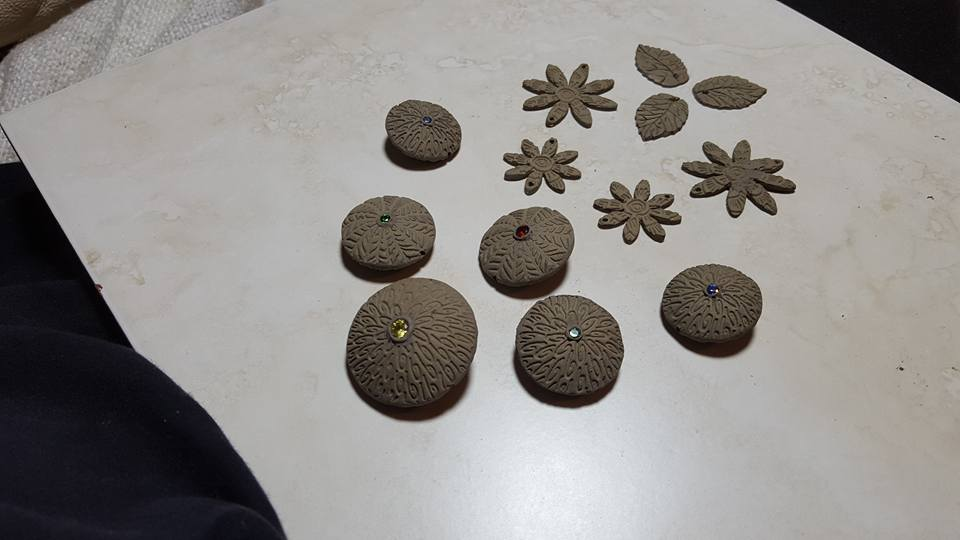 Prometheus white bronze before firing


The first firing (20 min at 500c, 2 hours at 770c) seemed to have gone well with no cracks or other damage. Some of the smaller pieces on the edges of the box melted (leaves and flowers) whilst the hollow forms in the center of the box did not sinter. Strangely some flowers had melted petals but an unsintered center... Others did not sinter either. Go figure...
Also weird is that one of the hollow forms had fully sintered (the one with the green stone) and the one next it did not.

Prometheus white bronze after first firing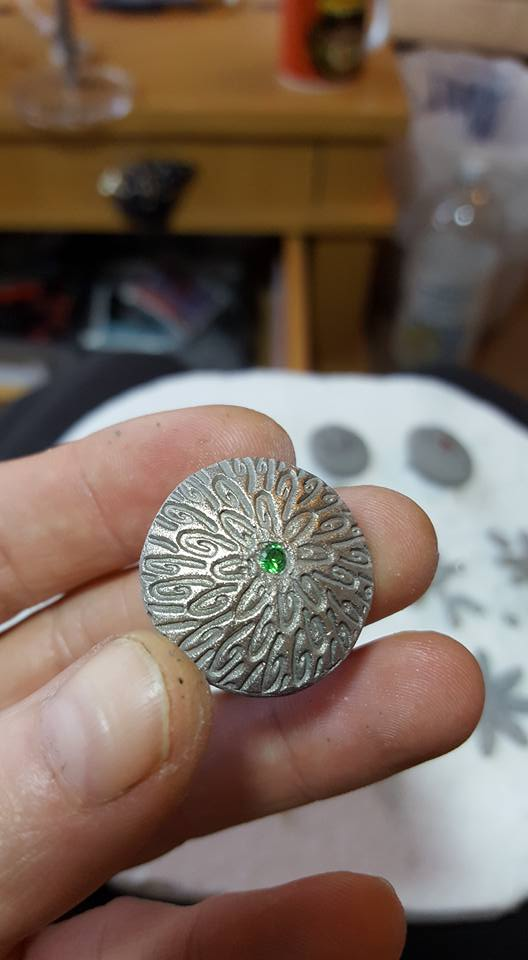 Prometheus white bronze single sintered bead
Since I had damaged the hollow beads brushing them after taking them out of the kiln, I had to 'fix' them with a pattern. That done I decided to re-fire them (10 min at 500c and 2 hours 20 min at 770c) including the one that had sintered to see what would happen. I placed the beads only, evenly spaced and well covered, more towards the outside of the box. The result has me even more confused.
The bead that had previously sintered during the first firing melted to a blob. Randomly I had two pieces sinter fully, one piece sinter on one side only(!) one piece did not sinter at all and the largest one has begun to melt.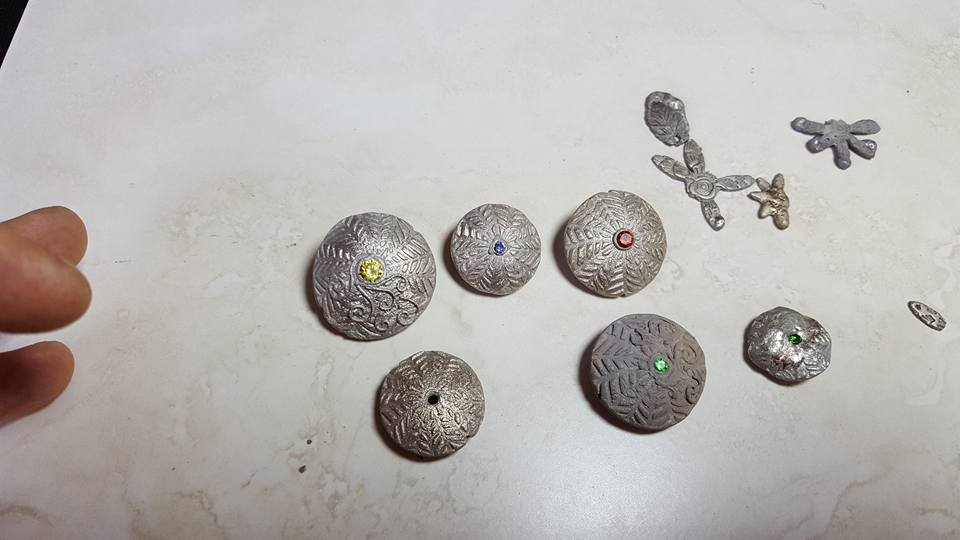 Prometheus white bronze after second firing
I feel there seems to be no consistency to white bronze in comparison to silver and copper clay. My last attempt at the minute is to open shelf fire a few test pieces to see what happens but I am a bit weary by now.
So the conclusion is that I will stick to copper and silver clay until I can find some white copper clay in the UK. Sad because the white bronze looks so nice when it actually works. At least I have two beads that I can do something with!