Macrame Tools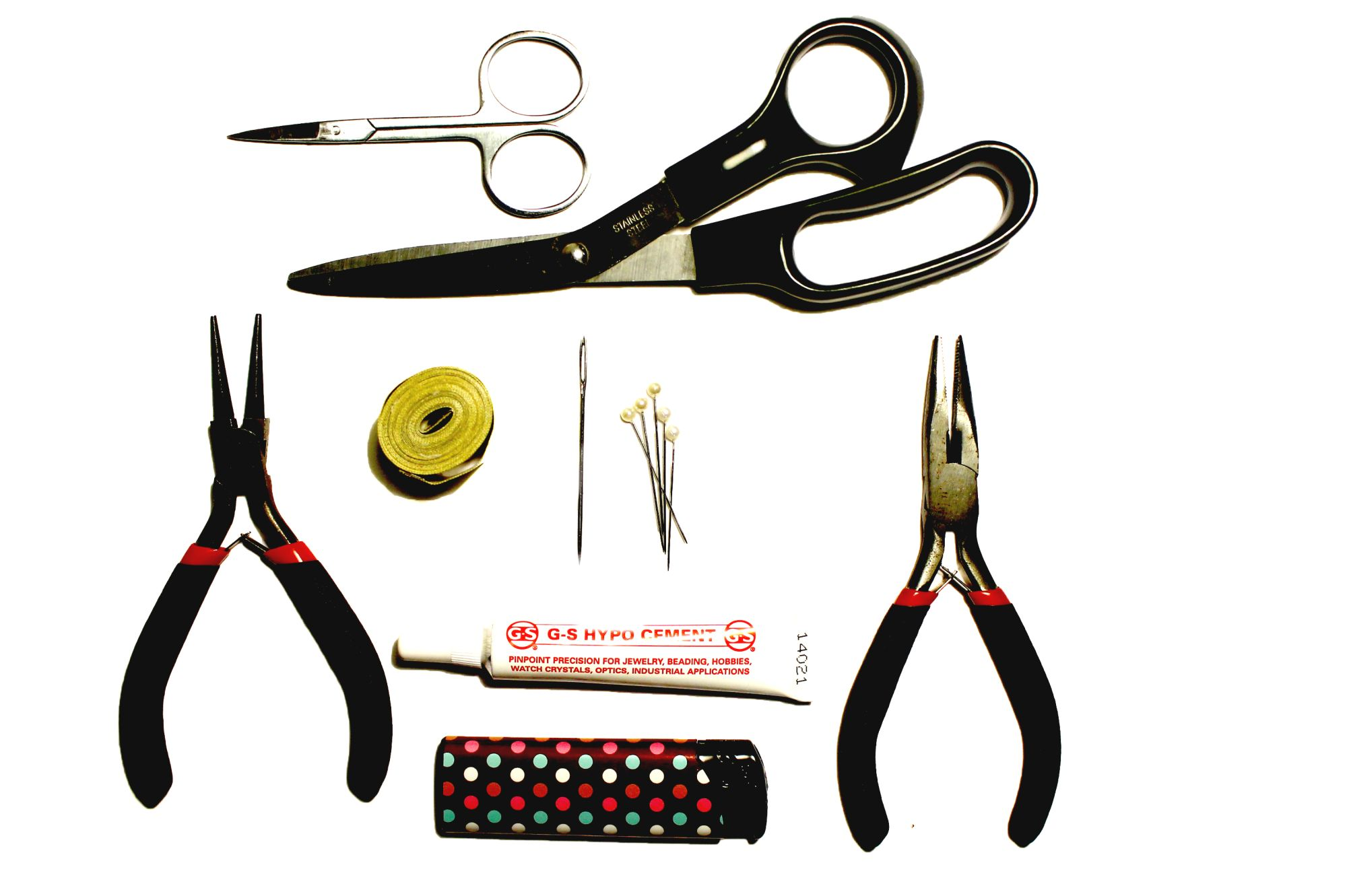 A successful project starts with a well organised one! There are several supplies that you will need before you begin. It will save you plenty of time and will keep your work area neat if you have your materials laid out and ready to go in advance. I find it imperative to have my work area tidy as some projects have very long cords, and in confined spaces especially, cords can snag and tangle easily.
cut the lengths of cords you need for your chosen project.
choose the beads (if any) you want to use and set them aside
have your tools handy
Make a nice cup of what ever beverage you enjoy :)
You don't have to scour the web for expensive materials to begin with. If you are starting out, simple chinese cord obtainable in most craft shops and other basic materials will work just fine. I have listed some basic necessities below for you.
Macramé Board: These are handy as the boards are self healing, and have notched borders that allow you to tuck in cords. (OPTIONAL)
Clipboard: This is what have used before moving on to a macramé board. If you are a beginner, this works just as well.
Pins: to hold down your work (T-pins are especially useful for this)
Scissors: To cut your cords and trim off the ends
Needle: I find it helpful when having to undo bad knots/rows
Pliers: Long nose pliers are best to add your findings if you opt to use some (OPTIONAL)
Wire cutting pliers: if you are using ball pins and other wire (OPTIONAL)
Measuring tape (to measure out cord lengths)
Tape: useful for holding down cords that can not be held down by a needle. (OPTIONAL)
Glue: I use hypo cement for cords that do not have any wax content